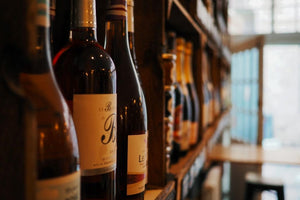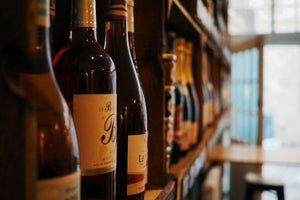 Design the Perfect Wine Cellar
Custom made wine racking for your cellar and wine collection
Kit Set (DIY) Choc Brown
These wine racks stained are the perfect wine rack for your home decor. 12 to 160 bottles of wine. View Sizing
Explore Stained Rack Sizes
DIY Kit Natural Wood
Our collection of wine racks can hold from 12 to 160 bottles of wine. NZ kiln dried renewable plantation pine. View Sizing
Explore Premium Wood Rack Sizes
Pre Assembled Racks
Display your wine in style with this timeless wine rack from Classico. Ready assembled. View Sizing
Explore Assembled Rack Sizes
Modular Wine Racks
Combine and mix to develop your own personalized home wine cellar. Premium New Zealand Plantation Pine
Explore Wooden Modular Wine Racks
Stackable Modular Stained
In addition, due to their square shape, multiple units can be effortlessly stacked together to create a feature wall
Explore Modular Stained Wine Racks
Wall Mounted Wine Rack
This series of wall mounted wine racks hold from 12-24-36 bottles. Flexible and adaptable wine storage solution.
Explore Wall Mounted Wine Racks
Country Style Wine Racks
Combine and mix to develop your own personalized custom home wine cellar. We can make these specific to your dimensions
Explore Country Style Assembled
Wine Rack Wall Mounted Pegs
The modern design of the aluminum pins allows for extreme flexibility while securely cradling your wine bottles
Explore Wall Mounted Wine Pegs
Wine Bottle Tags
Reusable tags let you see what's in the bottle without disturbing the contents. keep your collection at it's best.
Explore Wine Bottle Tags
Don't take our word for it
★★★★★

Wow! these guys are amazing. They designed the wine rack and had in ready so quickly. They organised courier to Waiheke Island and were excellent to deal with every step of the way. Thanks so much for my wine rack it was exactly what I wanted and looks amazing!
★★★★★

Quinn and the team have gone above and beyond for me. We got one of the largest racks available and the quality is great, delivery was prompt and communication was perfect - I love it and it's a great way of displaying my collection at home. Not only that but the customer service and personal touch really made a big difference for me - It's nice to feel like a valued customer and not just another number. I'm not usually one to write reviews, but I'm very grateful for the service offered. Thanks team!
★★★★★

Saw this business online and paid them a visit. They literally make anything but have a great stock of small/medium units. I chose made to measure and was amazed to learn it was ready after a couple of days, plus using their delivery service our new cellar was installed within the week. Great service
★★★★★

We are over the moon with our custom-made wine rack. The service from quote right through to delivery was excellent and very fast. We are delighted with the quality of the wine rack, and it looks amazing in situ. My husband runs his own architectural practice and has already recommended your company to his colleagues. Thank you very much!
★★★★★

Well priced, easy to construct, flexible build, liked the wood finish. A good product, delivered very quickly & efficiently. Recommend to all.
From an 'under the stairs' first time wine rack to a complete cellar
Enquire Today for a Free Quote
Factory Showroom, Viewing Welcome:
Classico Wine Racks NZ where Quality Counts. Shop NZ's best wine racks and cellars.
We are experts on wine cellar racks, residential - commercial wine racking and wine shelving.
Custom made wine racks for your wine cellar or wine storage collection. Premium Grade NZ Plantation Pine.
For over 25 years in New Zealand Classico has made racks to hold over 3.5 mil bottles. Classico has made racks for vineyards, hotels, restaurants, and home cellars of all shapes & sizes.
Make your wine rack specific to your measurements.
Email Us for Quotation
Contact us for a free quote. Send your room, area dimensions (don't forget ceiling height and door location)